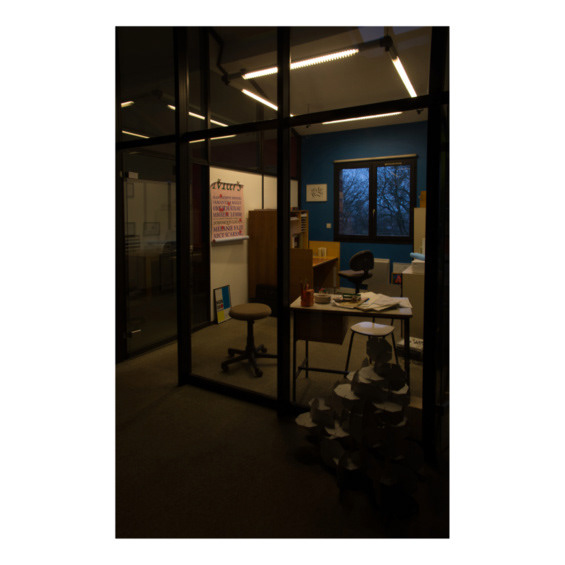 A graduate of La Sorbonne (Visual Arts department), I have been working as a freelance graphic designer since 2005. 
On a day-to-day basis, I dedicate most of my time to the visual communication and branding of the Librairie Nouvelle d'Orléans (oldest book store in Europe), but it doesn't mean I am averse to other inquiries; I gladly take requests and commissions from artists or editors. 
I am the publisher of the Cligne Cligne collection (Didier Jeunesse Editions) and moreover founder of Cligne Cligne Magazine, a webzine dedicated to the visual and artistic aspect of childrens' books, two publications fed by a collection of childrens' books I initiated at the turn of the century. 
I frequently give lectures and I am an associate researcher for the InTRu lab (Interactions, transfers, artistic and cultural ruptures research lab at the University of Tours). I aim at sharing these outcomes through schoolings for institutions such as the Bibliothèque Nationale de France (National Library of France) or the École du livre jeunesse (Childens' books school). 
Currently settled in Orléans, I'm working on my own and I try to do my best. 
• Print and editorial design
• Visual branding and communication